On April 29th, 2022, I joined Meyer Lansky II to promote my critically-acclaimed book, MEYER, to the true crime community. Beyond having the chance to engage directly with fans for the first time since New York Comic Con 2019, the weekend was an opportunity to bring the imaginary biography to an entirely new audience. MEYER slotted in perfectly in CrimeCon's pop-up bookstore and was the only graphic novel featured. The novel sold like gangbusters.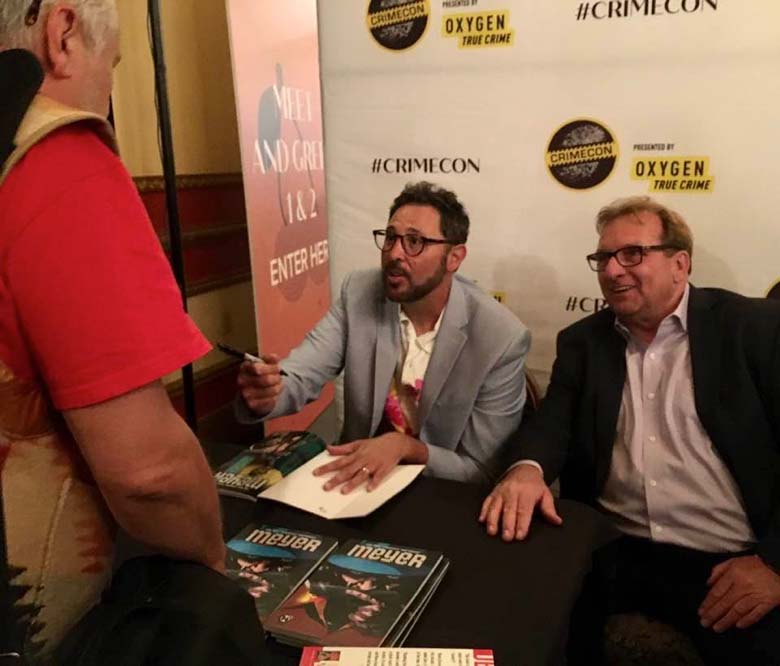 Meyer II and Jonathan Lang signing books at CrimeCon 2022
I found out later that MEYER had sold out at the Mob Museum's bookstore. We celebrated the success of the weekend at The Mob Museum's afterparty, mingling with true crime podcasters, writers, and TV hosts. We plan to continue to promote the book with national pop-up events. Stay tuned for future updates.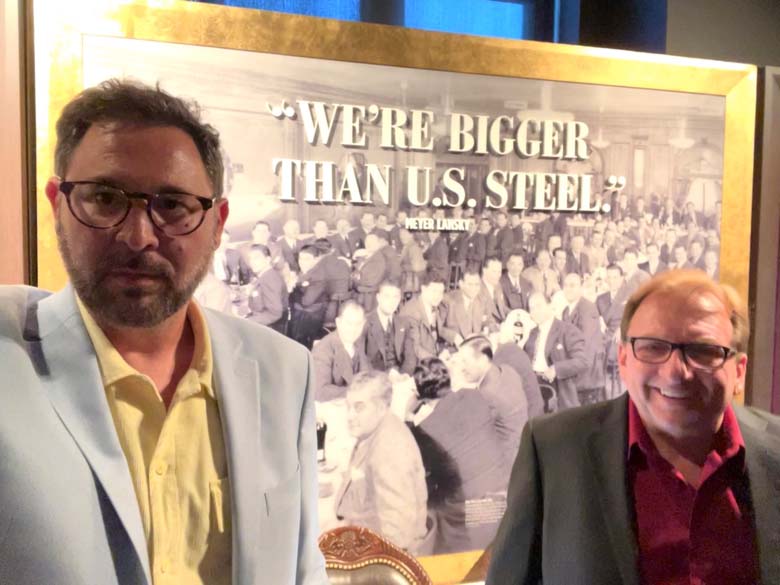 Jonathan Lang with Meyer Lansky II at the Mob Museum.